Four people are dead, including a child, after a crash in Sheffield on Friday night, police have said.
The victims had been travelling in a VW Touran people carrier, when it was hit by a black VW Golf.
Moments earlier, the Golf car was being pursued by police.
Those killed included two men aged 35 and 50 and a woman aged 41. A one-year-old boy died later in hospital.
Three other passengers in the car were also injured.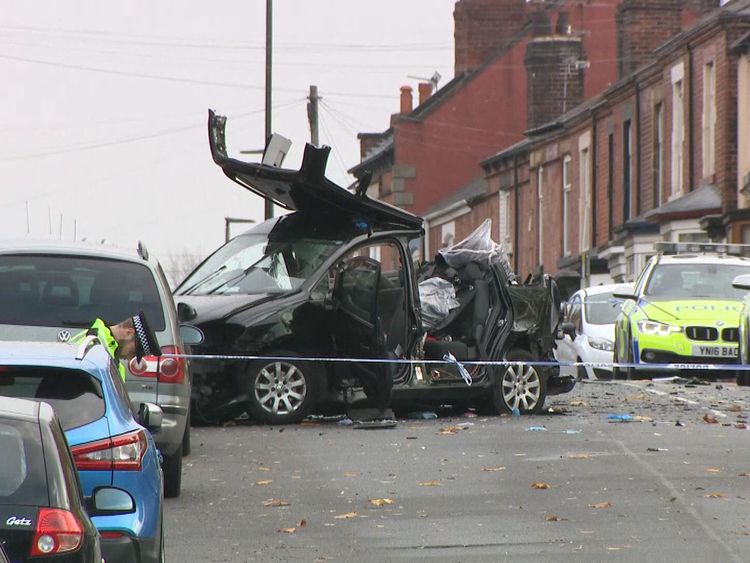 A 22-year-old woman currently remains in hospital in a critical condition and another woman is serious but stable.
A three-year-old girl is also in hospital with life-threatening injuries.
Three men aged 23, 17 and 18, who had been in the Golf, were injured. They are under arrest.
The Golf had been travelling along Main Road just after 8.50pm when it collided with the people carrier, which was travelling towards Darnall and preparing to make a right turn.
The Independent Office for Police Conduct (IOPC) has launched an investigation.
An IOPC spokeswoman said there is "no indication" that the police vehicle collided with either of the vehicles involved.
Regional director Miranda Biddle said: "As soon as we were informed, we sent investigators to the scene and we will be carrying out an independent investigation to establish what actions South Yorkshire Police took prior to the crash.
"This is standard procedure when lives are lost following an incident involving the police.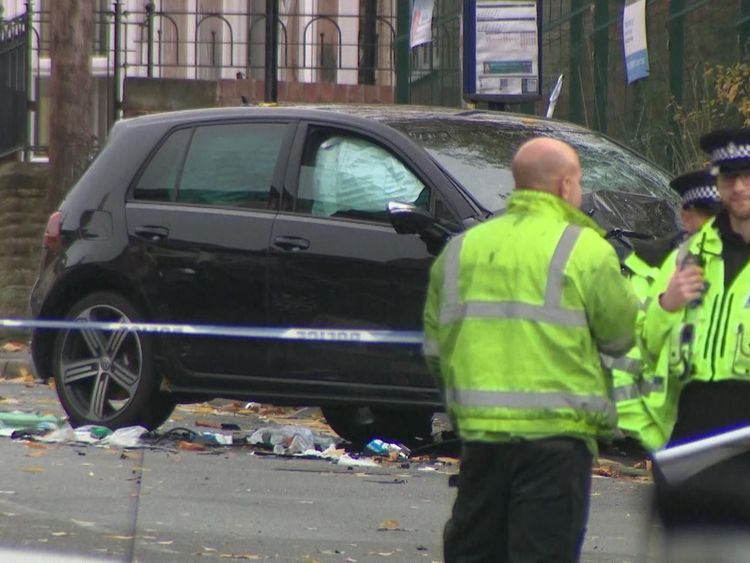 "By attending the scene we have been able to view dash cam footage which confirms that although a pursuit did take place prior to the crash, there is no indication that the police vehicle collided with either of the vehicles involved.